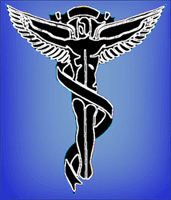 CLINICS NOW OPEN
A warm welcome from David and Jamie awaits you at our Osteopathic, Cranial and Sports Injury Clinics. Learn more about us.
What is Osteopathy? Visit the iO, (Institute of Osteopathy) Website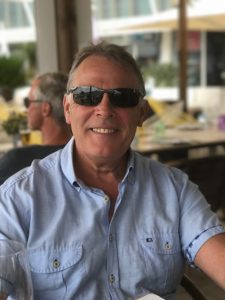 David is located just off the popular Northcote Road Market between Wandsworth and Clapham Commons, a short walk away from Clapham Junction. Having practiced for 35 years now operating as a specialist in Complex Musculoskeletal problems Neck Pains, Headaches and Migraines.
The Streatham Clinic is run by Jamie and is a few meters off Streatham High Road close to Streatham Common. Both clinics are attached to our homes.
Jamie Isherwood is a fully registered and elected members of the General Osteopathic Council (GOsC),the Osteopathic Sports Care Association (OSCA) which govern the profession and set standards of education, training and professional practice. Also the Institute of Osteopathy (iO).
In addition David is a Fellow of the Sutherland Cranial College of Osteopathy (FSCCO) and qualified at the London School of Sports Massage (LSSM).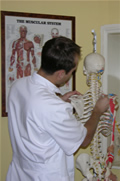 Jamie has studied Australian Physiotherapy Pilates (APPI) and Western Medical Acupuncture. Between us, we have over 50 years experience in Clinical practice.
Both David and Jamie are certified Fitness trainers and specialists in Exercise and Rehabilitation.
Common complaints that Osteopathy can help with include: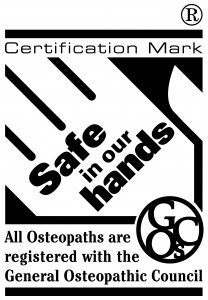 Our Policy is to give patients the best possible attention. To achieve this quality we only accept one patient per hour for any one practitioner. Our average number of visits per patient is between 3-4 sessions depending upon the severity and chronicity of the problems.
Our existing patients, regularly consulted on this practice, suggest it to be less rushed and extremely satisfactory. Given the difficulties of transport today, it allows for sufficient treatment even with a few minutes delay on arrival.
All Appointments on the hour
First visit allow 1 hour for assessment and treatment
Follow up treatments allow 45 minutes