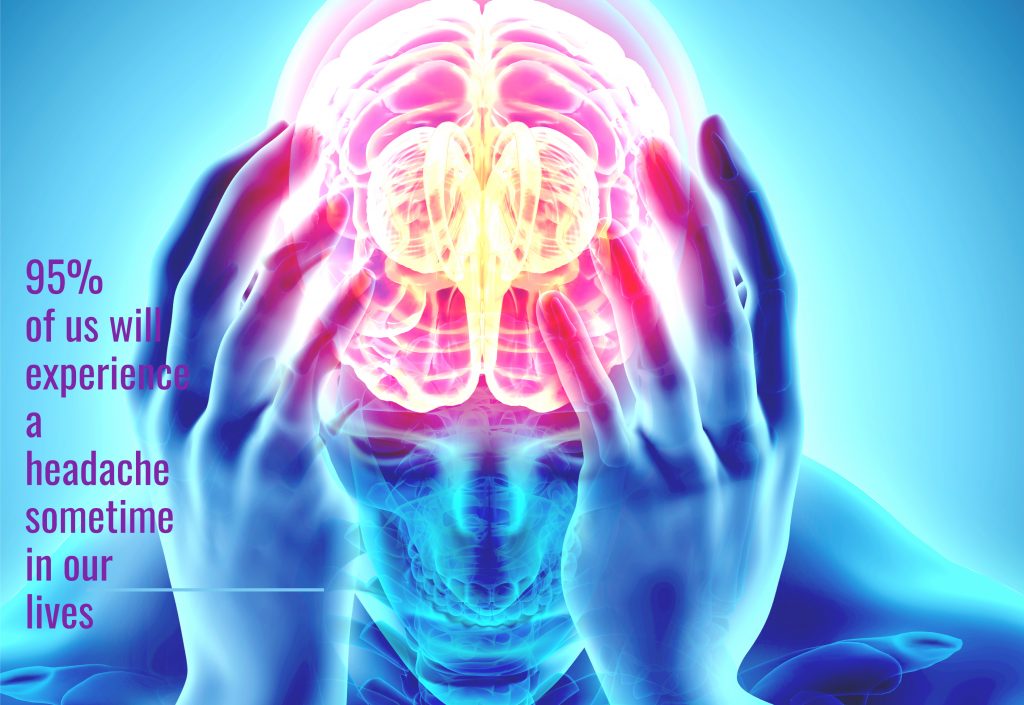 Here at the Clinic we have introduced a unique Osteopathic approach to the Assessment and treatment of Headaches and Migraines.
What to Expect
Firstly we allow 90 mins to take a full case history. We will ask prior to the appointment that you will complete a questionnaire with as much information regarding your Headache History. as possible. Often patients forget all the details during the appointment, the advance questionnaire is a very useful tool for us.
We will also require details of any existing medications along with dietary details and sleeping habits.
Once we have completed the case history we will perform a postural analysis and conduct Cranial Nerve testing and Neurological tests. Further to this we will undergo functional tests of joints and asses muscle qualities.
A Treatment plan will be discussed with the patient and agreed.
What does treatment involve?
There are several approaches to our treatment protocols.
Initially we will be looking for any restrictions in the body that are preventing the Spine and Cranium from performing their main task. These may be postural or shortened muscles, joint restrictions etc. Potentially they may be historical from previous traumas or sports injuries, even Repetitive Strain issues.
Removing the restrictions is our priority, returning the body to its correct function capacity.
We use combinations of Cranial Osteopathic treatment, Soft tissue massage, stretching, manipulation, Classical Osteopathic treatment and exercise recommendations. We can discuss best Sleeping positions, workstation arrangements and stretching routines.
Headache & Migraine Clinic Battersea (David)
First session £ 125.00 Allow 90 mins
Follow up session £ 85. Allow 60 mins
Advance Payment Treatment Course ( Recommended) £ 300.00
4 further treatments of 60 mins each