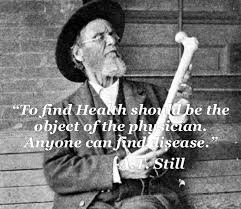 Osteopathy is a way of detecting and treating damaged parts of the body such as muscles, ligaments, nerves and joints. When the body is balanced and efficient, just like a well tuned engine, it will function with the minimum of wear and tear, leaving more energy for living.
Osteopaths treat a variety of common conditions including postural pain, repetitive strain injuries, minor sports injuries and tension headaches.
An Osteopath will take a detailed case history to try and determine the root of the injury. A clinical examination will follow which consists of a sequence of simple movements of the injured area. The positive and negative responses tend to form a recognisable pattern and help to form an accurate clinical diagnosis.
Once a diagnosis is reached, management includes both treatment and sound advice. Treatment involves soft tissue massage of muscles and tendons, stretching of ligaments and manipulation of the joints. Advice can include correct lifting techniques, stretching and strengthening exercises and general injury prevention tips.
Occassionally an Osteopath may need to refer you to your G.P, to an Orthopaedic consultant or for further screening such as X-rays, MRIs or Ultrasound.
Osteopathy extends a helping hand to adults, babies and children, athletes and the elderly.
Do I need to bring anything?
If you have had any relevant X-rays, CT or MRI scans, it could help with the diagnosis.
What do I need to wear?
Patients are generally advised to wear suitable underwear that they feel comfortable in.
How many treatment sessions will I need?
This depends on a number of factors such as how severe and how long you have had the injury for. Other factors that can influence the recovery time include your