David and Jamie are both registered members of the General Osteopathic Council (GOsC), British Osteopathic Association (BOA), Institute of Osteopathy (iO) and Osteopathic Sports Care Association (OSCA).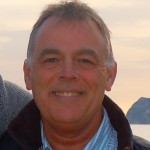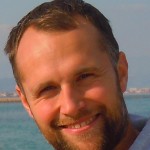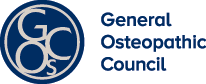 David is a Fellow of the Sutherland Cranial College of Osteopathy (FSCCO) a member of the Sutherland Society also the London School of Sports Massage (LSSM), in addition a member of the London Osteopathic Society (LOS)
Jamie has studied Western Medical Acupuncture and with Australian Physiotherapy Pilates Institute (APPI)
David Isherwood BSc Hons Ost FSCCO (Fellow) LSSM Dip

David had retired from the register of Osteopaths (GOsC) but retains and treats patients with a special interest in Migraines and Headaches, Sports specific Injuries, Cranial Osteopathy and the treatment of adults. He is also a fully qualified Fitness and exercise consultant, having spent most of the 1980's working as a personal trainer with high level athletes, and those just wishing to get fit and healthy.
David began manual therapy, strength training and rehabilitation work in 1986, adding to his abilities by learning Sports massage with the prestigious London School of Sports Massage (LSSM).
Training with the American Olympic team Physiotherapist and Sports Masseurs helped develop a unique philosophy towards muscle balance, quality of muscle-joint function approach to therapy. Not content to stand still David went on to study for a BSc honours degree, full time in Osteopathy at the British School of Osteopathy (BSO). For 16 years in- depth study and practice of Cranial Osteopathy has brought a deeper understanding of the body's unique ability to use it's inherent capacity to repair and regenerate when given a helping hand. David now combines a all his experience in a unique approach to injuries.
Over the last sixteen years David has continued studying Cranial Osteopathy with the Sutherland College of Cranial Osteopathy. As a Fellow of the Society (FSCCO). This ongoing study works extremely well with babies children and adults who have deep seated issues, long term sinus problems. And as a fellow Migraineura very specific and personal approach to Headaches and Migraines, Post Meningitis stress, ear, immune system and long held trauma complaints.
Prevention of problems whilst addressing existing complaints is the key to David's approach. A keen fitness enthusiast for many years (Weight lifting, Rugby Prop-Forward, Hill running and Cross Country Walking), at 63 years of age He can still be seen in the Health clubs, running and weight training twice weekly, running around Wandsworth and Clapham Commons or Richmond park for between 1-2 hours. Occasionally moving much more slowly practicing Tai Chi Short Form or Qi Gong exercises Wandsworth Common.
David is well aware of what athletes require when injured, and the need to return to training as soon as possible. All aspects of patient's lives are considered when analysing presenting complaints. To assist in this, full training and rehabilitation, programmes can be designed. Referral to specialists are made when necessary.
David is a member of the following Bodies:
General Osteopathic Council (GOSc) now resigned
British Osteopathic Association (BOA)
The Institute of Osteopathy (iO) now resigned
Osteopaths for Progress in Headaches and Migraines (OPHM)
Osteopathic Sports Care Association (OSCA)
Sutherland Cranial College (FSCCO) Fellow
Sutherland Cranial Society
London Osteopathic Society (LOS)
London School of Sports Massage (LSSM)
Jamie Isherwood B Ost
Jamie is a fully registered Osteopath and graduated from the British School of Osteopathy in 2004 after successfully completing an enjoyable four year degree. The school helped him develop a solid understanding of the structure of the human body (anatomy), the way it works (bio-mechanics and physiology) and what happens when things go wrong (dysfunction and pathology).
Since qualifying he has managed a practice in Aberdeen and worked as an associate more locally in Earlsfield. He currently happily plies his trade here in Clapham and at the Putney Clinic.
Jamie enjoys a very active lifestyle having played cricket to county standards and captained various football and rugby teams. He has practiced Brazilian Ju-Jitsu for several years and is currently a Blue belt. He also enjoys golf, rock climbing and squash.
Having spent over ten years in health and fitness clubs across SW London as a fitness coach, Jamie developed a strong understanding of sports specific exercises, rehabilitation exercises and corrective postural exercises.
Jamie has also dedicated a great deal of time studying Western Medical Acupuncture and Pilates with the Australian Physiotherapy Pilates Institute (APPI), which greatly assist rehabilitation and alternative approaches to pain therapy.
As an Osteopath, he is committed to providing not only good 'hands on' help, but also sound clinical advice and really helping patients understand the nature of their problems so that they can start to get back to normal as quickly as possible.