This article gives a well-rounded picture about things that can cause neck and arm pain. However, a patient should consult with their own doctor or Osteopath rather than doing a self-diagnosis. Some conditions, such as coronary artery disease (angina) or even lung tumors may mimic these conditions. It is best to have a skilled Professional perform a thorough physical examination when the symptoms described are present.
Call/Text whatsapp or email for an appointment. 07841576335 david@theosteopath.net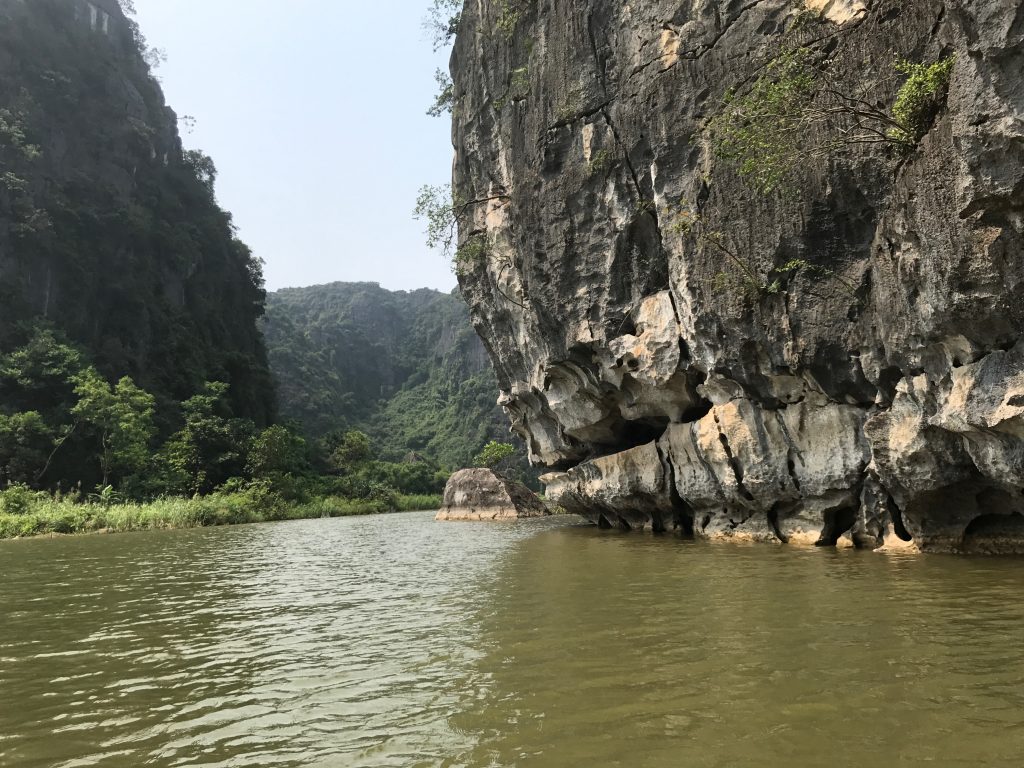 Neck Pain
What is neck pain (cervical pain)? The cervical spine is a marvelous and complex structure. It is capable of supporting a head weighing 15 or more pounds while moving in several directions. No other region of the spine has such freedom of movement. This combination however, complexity and mobility, make the neck susceptible to pain and injury.
Although neck pain is commonly caused by strain, prolonged pain may be an indication of something more serious. Photo Source: 123RF.com.
Quick Cervical Spine Anatomy Lesson
This complex structure includes 7 small vertebrae, intervertebral discs to absorb shock, joints, the spinal cord, 8 nerve roots, vascular elements, 32 muscles, and ligaments.
The nerve roots stem from the spinal cord like tree branches through foramen in the vertebrae. Each nerve root transmits signals (nerve impulses) to and from the brain, shoulders, arms, and chest. A vascular system of 4 arteries and veins run through the neck to circulate blood between the brain and the heart. Joints, muscles, and ligaments facilitate movement and serve to stabilize the structure.
Neck mobility is matchless. It is capable of moving the head in many directions: 90° of flexion (forward motion), 90° of extension (backward motion), 180° of rotation (side to side), and almost 120° of tilt to either shoulder.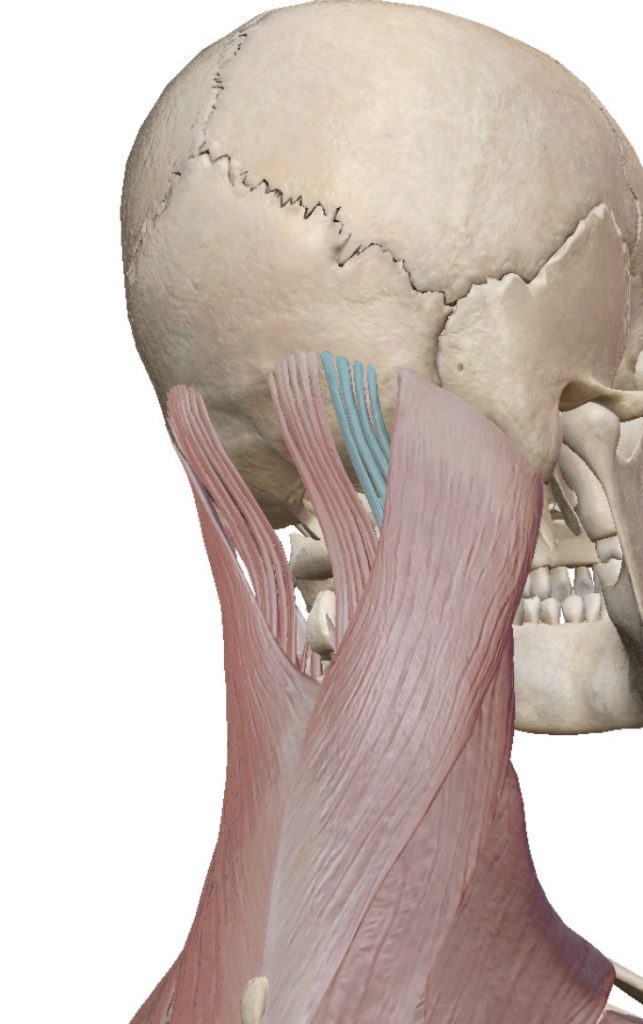 Neck Pain Causes
The causes of neck pain are as varied as the list is long. Consider a few examples:
Injury and Accidents: Whiplash is a common injury sustained during an auto accident. This is typically termed a hyperextension and/or hyperflexion injury because the head is forced to move backward and/or forward rapidly beyond the neck's normal range of motion. The unnatural and forceful movement affects the muscles and ligaments in the neck. Muscles react by tightening and contracting creating muscle fatigue resulting in pain and stiffness.
Growing Older: Degenerative disorders such as osteoarthritis, spinal stenosis, and degenerative disc disease are known to affect the spine.
Osteoarthritis is a common joint disorder causing progressive deterioration of cartilage. The body reacts by forming new bone termed osteophytes (bone spurs) that impact joint motion.
Spinal stenosis causes the foramen, small neural passageways, to narrow possibly compressing and entrapping nerve roots. Stenosis may cause neck, shoulder, and arm pain and numbness when these nerves are unable to function normally.
Degenerative disc disease (DDD) can cause the intervertebral discs to become less hydrated, resulting in decreased disc elasticity and height. Over time, a disc may bulge or herniate causing upper extremity pain, tingling, and numbness.
Everyday Life: Poor posture, obesity, and weak abdominal muscles disrupt the spine's balance often causing the neck to bend forward to compensate. Stress and emotional tension can cause muscles to tighten and contract resulting in pain and stiffness.
Other Disease Processes: Although neck pain is commonly caused by strain, prolonged pain and/or neurologic deficit may be an indication of something more serious. These symptoms should not be ignored. Spinal infection, spinal cord compression, tumor, fracture, and other disorders can occur. If head injury has been sustained, more than likely the neck has been affected too. It is wise to seek medical attention promptly.
Neck Pain Diagnosis: Figuring Out What is Causing Your Pain
Obtaining a proper diagnosis is paramount to determine the best course of treatment for neck pain. You have to know what spinal condition is causing your neck pain before you can know how to treat it.
The Osteopath will take the your medical history. The oral segment of the examination often includes many questions such as:
When did the pain start?
What activities preceded the pain?
What have you tried to relieve the neck pain?
Does the pain radiate or travel into other body parts?
What makes the pain less or greater?
A physical examination includes observing the your posture, range of motion, and physical condition. Any movement generating pain is carefully noted. The physician will palpate or feel the curvature of the spine, vertebral alignment, and detect muscle spasm.
The neurological examination tests the patient's reflexes, muscle strength, sensory and/or motor changes, and pain distribution.
Radiographic studies may be ordered. An x-ray can reveal narrowing of disc space, fracture, osteophyte formation, and osteoarthritis. Bulging discs and herniations, often responsible for neurologic symptoms, are detected using MRI.
If nerve damage is suspected, a Neurologist may order a special test to measure how quickly nerves conduct impulses. These tests are termed nerve conduction studies and/or electromyography. Typically these studies are not performed immediately because it may take several weeks for nerve impairment to become apparent.
Common Questions About Neck Pain
Daily life (and night life) can take its toll on your neck. You may have slept wrong last night, causing your neck muscles to tighten.
I woke up with neck pain. What can I do?
Daily life (and night life) can take its toll on your neck. You may have slept wrong last night, causing your neck muscles to tighten. The best thing to do is give your body time to heal on its own. To get through the day without letting the pain interfere with your normal activities, you have a few options.
Gently stretch your neck.
Take over-the-counter pain medications, such.
Alternate between heat and ice treatments on your neck: 20 minutes of heat followed by 20 minutes of ice should help the pain and the healing process.
Will I need surgery?
Most patients with neck pain respond well to non-surgical treatments (such as medication or Osteopathic treatment), so cervical spine surgery is seldom needed to treat it. In fact, less than 5% of neck pain patients need surgery. However, there are situations when you may want to go ahead with spine surgery.
If Non-surgical treatment is not helping—that is, you've tried a combination of Osteopathic care, physical therapy, medication, massage, exercises, and more, and you're still in pain.
You experience progressive neurological symptoms (numbness, tingling, weakness) involving your arms and legs.
You're having trouble with balance or walking.
You are otherwise in good health.
Generally, surgery is done for degenerative disc disease, trauma, or spinal instability. These conditions may put pressure on your spinal cord or on the nerves coming from the spine.
Read an article focused on cervical spine surgery.
What kinds of surgery are used for neck pain?
Typically, surgeons use 2 surgical techniques for cervical spine surgery.
Decompression, where they remove tissue pressing against a nerve structure
Stabilization, where they work to limit motion between vertebrae
There are different types of decompression procedures such as discectomy, corpectomy, and TransCorporeal MicroDecompression (TCMD).
Discectomy: The surgeon removes all or part of a damaged disc.
Corpectomy: The vertebral body is removed to access whatever is compressing the spinal cord or nerve.
TransCorporeal MicroDecompression (TCMD): The surgeon accesses the cervical spine from the front of the neck. TCMD is performed through a small channel made in the vertebral body to access and decompress the spinal cord and nerve.
Your surgeon will determine what's best for your condition.
Stabilisation surgery is sometimes—but not always—done at the same time as a decompression surgery. In some forms of decompression surgery, the surgeon may need to remove a large portion of the vertebra or vertebrae. That results in an unstable spine, meaning that it moves in abnormal ways, and that puts you more at risk for serious neurological injury. In that case, the surgeon will restabilize the spine. Commonly, this is done with a fusion and spinal instrumentation, or implantation of an artificial disc.
Some patients are at high-risk for poor bone healing or unsuccessful fusion. Smoking and diabetes are two of several risk factors that impede bone healing and fusion. A bone growth stimulator may be recommended and prescribed for patients with certain risk factors.
What are some non-surgical options for treating my neck pain?
Less than 5% of neck pain patients will need surgery, and there are a lot of options for you to try before surgery.