Latest News from The Migraine Trust
Source: A new migraine landscape
A new migraine landscape
We hope you are all safe and well. Time is very different during a pandemic and it's hard to believe that we are already half way through the year.
Many good things are happening though, and here is some information to help you manage your migraine during this time as well as some very positive news about medication and events.
Managing migraine during the pandemic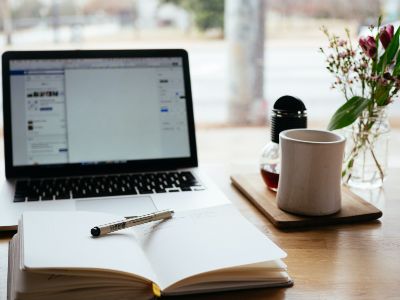 Many people with migraine work from home, particularly since lockdown began. For some, it helps to manage their migraine. However, it can also present challenges. Here is information to help you manage your migraine when working from home.
With many people's migraine worsening as migraine care has been altered and limited by the pandemic, it is crucial that you know where and how to get help with your migraine if you need it. We have created a guide on accessing migraine healthcare during the Covid-19 crisis.
Give up for migraine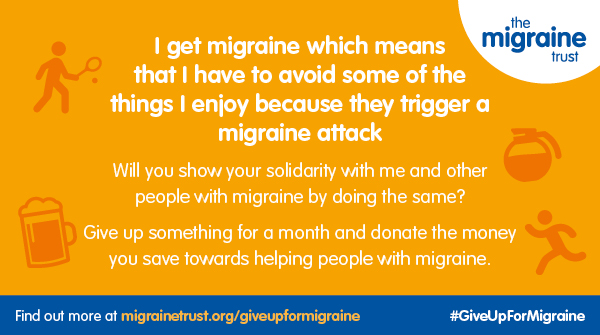 Migraine is not only hard for people who have the condition, but hard for their family and friends too. It is hard to see someone that you care about suffer. Many feel helpless and ask "is there anything I can do to help?"
We have launched a campaign that gives the friends and family of people with migraine a chance to support and show them solidarity.
How it works
Many people with migraine believe their migraine is triggered by certain things e.g. alcohol or hormones. Everyone's experience is different, and some things may be due to the migraine itself rather than a separate trigger. However, many people with migraine avoid certain things to try and help their migraine.
It is often things that they like doing.
Our #GiveUpForMigraine campaign asks the friends and family of people with migraine to give up something they like doing for a month and to donate the money they save to The Migraine Trust.
Please encourage your friends and family to take part! You can find out more about the campaign and how to take part here.
Final guidance on use of Ajovy published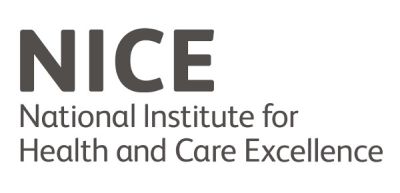 The National Institute for Health and Care Excellence (NICE) has published its final guidance on fremanezumab (Ajovy). The guidance sets out how the drug can be prescribed in the NHS in England and Wales.
It is an important step towards the availability of it to treat chronic migraine following its approval by NICE in March. Clinical Commissioning Groups in England will now have three months to comply with this recommendation. The NHS in Wales has two months to comply.
NICE has said that the drug should be available for patients living with chronic migraine who have already failed to respond to at least three other migraine preventive drugs. You can read the full guidance on the NICE website.
Patients who think they may be eligible and would benefit from this drug should speak to their NHS clinician about accessing it.
Virtual symposium
We are delighted to announce that we will be holding a virtual Migraine Trust International Symposium (MTIS) this year. While we have had to go online due to the pandemic, we are very happy that we are still able to hold it this year from 10-13 September.
We are particularly excited about the MTIS Public Day that will take place on Sunday 13 September. We will bring people affected by migraine and the world's leading researchers together virtually to discuss migraine research and treatments. We are just finalising the programme and will share it and details about registering for a place in the next ebulletin.
Migraine in the media
There was an article in The Guardian about how cluster headaches are often misdiagnosed for migraine.
It was based on a paper co-authored by our trustee, Professor Fayyaz Ahmed, who highlighted the length people with cluster headache often have to wait for a diagnosis, and how "it is around three to four years on average, but for some it may be 20-plus years".
Ria Bhola, our Headache Nurse Specialist, wrote about the symptoms and stages of a migraine attack for a supplement about pain in The Guardian.